Електронен вестник
Let's make our planet green and safe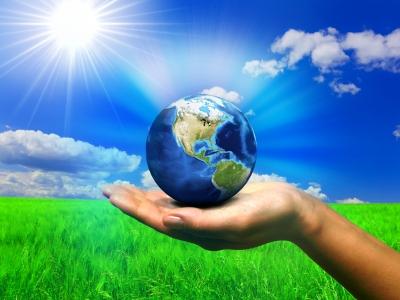 Interview with a participant in the Youth Conference on Climate Problems!
Students from "American College-Arcus" ,members of the Debating club " Model United Nations" took part in a Youth conference under the title: "The Earth with or without us? Does it depend on me?''. The students made presentation under the title" I am saving the planet Earth.".
We asked Violeta Dimitrova- X a class- one of the participant in the conference, a few questions about how did the conference pass and what were her impressions of it.
-"Why did you take part in this event?"
-"I believe Ecology as a science has a great influence on us, our society and especially on our future. It was the main reason to decide to participate in this conference."
-"What was the main purpose of the conference and especially of your presentation '' I am saving the Planet Earth?"
-"The purpose of the event, organized by the European Information Centre-''Europe Direct''- town of Veliko Tranovo, was to emphasize how important is to respect Mother nature and to encourage our young generation for environmental activities connected with environmental protection. In order to preserve our planet we sent a simple message: Recycling, Reuse, Reduce! Let's make our planet green and safe! "
-"Were there many participants who supported your idea?"
-"I think, yes, there were more than six representatives from other schools of Veliko Tarnovo's region. Now more and more people become interested in this issue and I'm sure that in the near future Ecology will be a priority in everybody's life."
Well, it's great to know that there are many young students who are aware of the contemporary ecological problems such as recycling, climate changes, ecological policy,etc.. and the more important is that they try to attract more followers. Thank you for the interview.