Events
Congratulations to our English Language Olympiad contestants!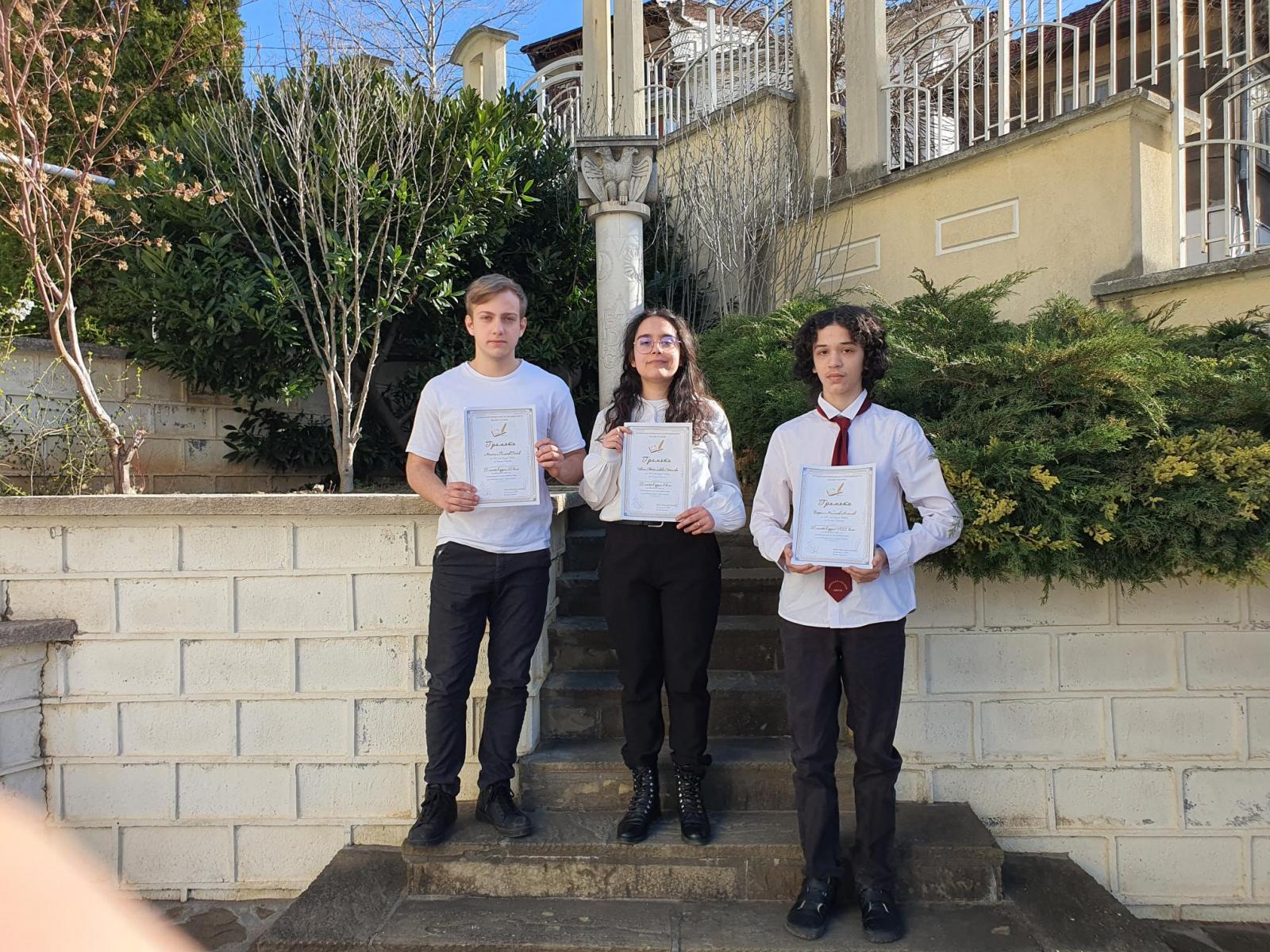 We feel proud to announce that three students from American College Arcus managed to reach the National Round of the English Language Olympiad. Congratulations to Boril Angelov(8a), Ivana Stoyanova(10a) and Momchil Genchev(11a) whose persistence and efforts helped them have an excellent performance on the Local round of the Olympiad. We wish them good luck and great balance of mind during the last stage of the competition! We believe they will classify among the first on the National Round of the Olympiad..
Other three students were awarded prizes for their excellent performance on the Olympiad in the Local Round: Tsvetelina Venkova(12a)- 1st place, Velina Kostadinova(9b)- 3rd place, and Ivan Tsvetkov(12b)- 3rd place. They demonstrated exceptional knowledge and high level of English language skills. We wish them the highest achievements for the future!