E-paper
Interview with Mr. Galin Petrov: Teaching Geography is not just a job for me – it's a vocation!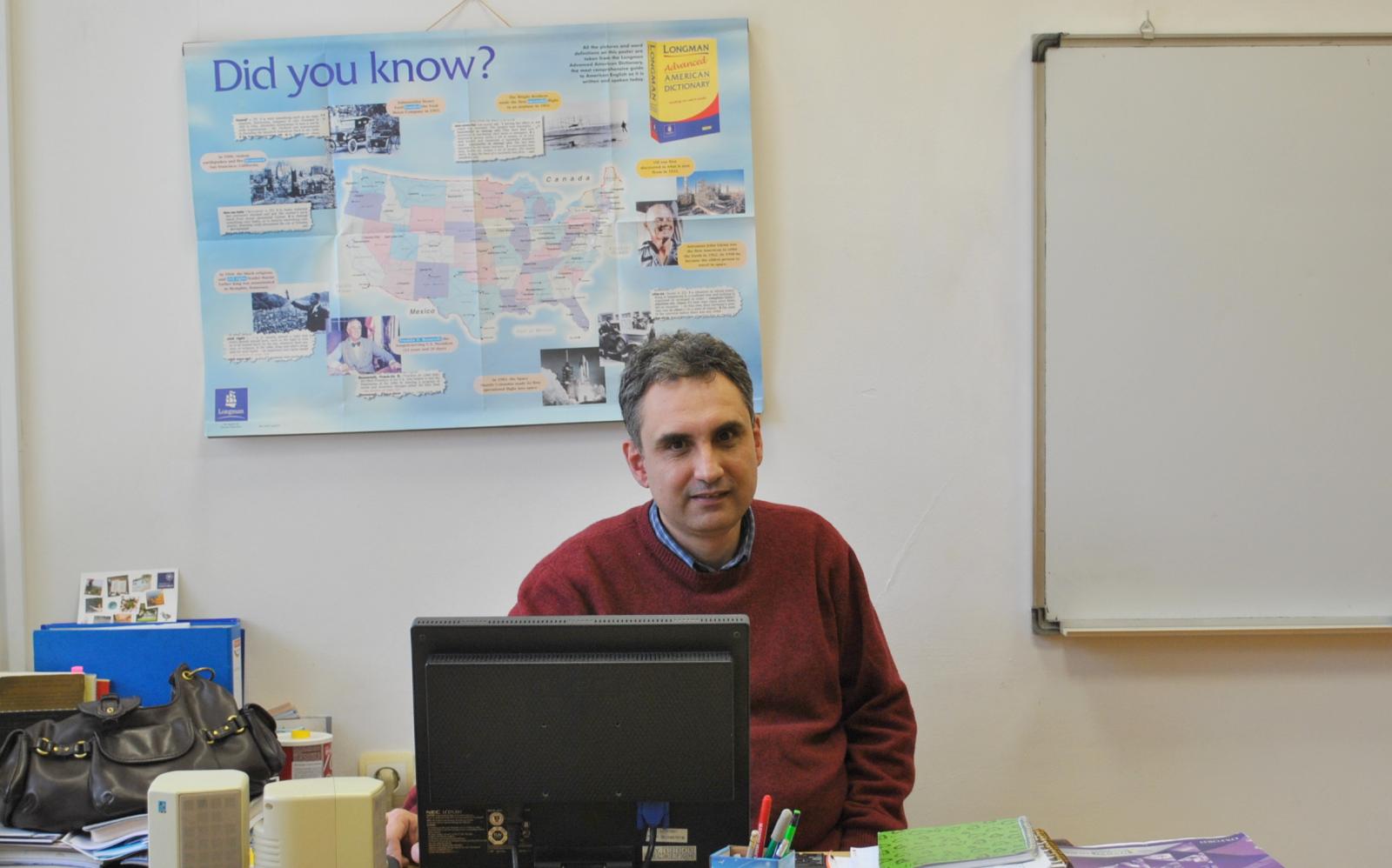 Why did you want to be a geography teacher?
Being a geographer is not a job - it is a way of thinking. Why is Geography such an exciting science? Geography gives an answer to the question: "What is there beyond the horizon?"; Geography is curiosity and inspiration; it brings the spirit of adventures, exotic travels and mysterious expeditions. It is all but a boring occupation. The world is a dynamic system; new processes, trends and tendencies emerge and develop. Actually, modern geography seeks to answer "Why?" rather than "Where?" questions. Explanation of contemporary global processes is a fascinating brain game.
Why do you think American College Arcus hired you as a geography teacher?
Maybe it is destiny, a karma. The school needs me and I need the school. My first IB class was successful, my students achieved high marks - they are in England now. This gave me the confidence to go forward.
Why do you want to work in the IB Diploma Programme?
The Diploma Programme is a challenge for me. It gives me the sensation that I am a part of a global society. My IB students are part of it, too, and we are involved in a noble competition with peers from all over the world - from Calgary to Cape Town, from Helsinki to Hong Kong. How thrilling is that! On the other hand, the IB programme gives the teacher the freedom to try new approaches, methods and technologies. I can choose which country, region or settlement my student will learn about in their next lesson - a small town in England or a megacity in Japan or China.
Tell me about a teacher who has inspired you?
Actually, he is not a teacher but a professor. He is prof. Angel Velchev from University of Sofia. I carried out my PhD study under his guidance. He is 80 years old and he is a very energetic, open-minded and dedicated person.
Furthermore, all the teachers in American College Arcus have inspired me as well. I truly admire their enthusiasm and inventiveness. They are fully committed to working with their students on a daily basis. There is a spark in their eyes; I know the nature of a person always shows in their eyes.
What materials do you use in the classroom to support your teaching?
Maps, in the first place. They are the main tool of a geographer. The Internet is an infinite source of materials for our lessons - photographs, charts, tables, diagrams, schemes, articles, etc. In many lessons I use videos and animations and last but not least, a white board and marker!
What will you do if a lesson doesn't work well?
I have a plan B more often than not. I heavily rely on my previous experience. However, have you ever had a geography lesson that was not good?