Events
It's Christmas!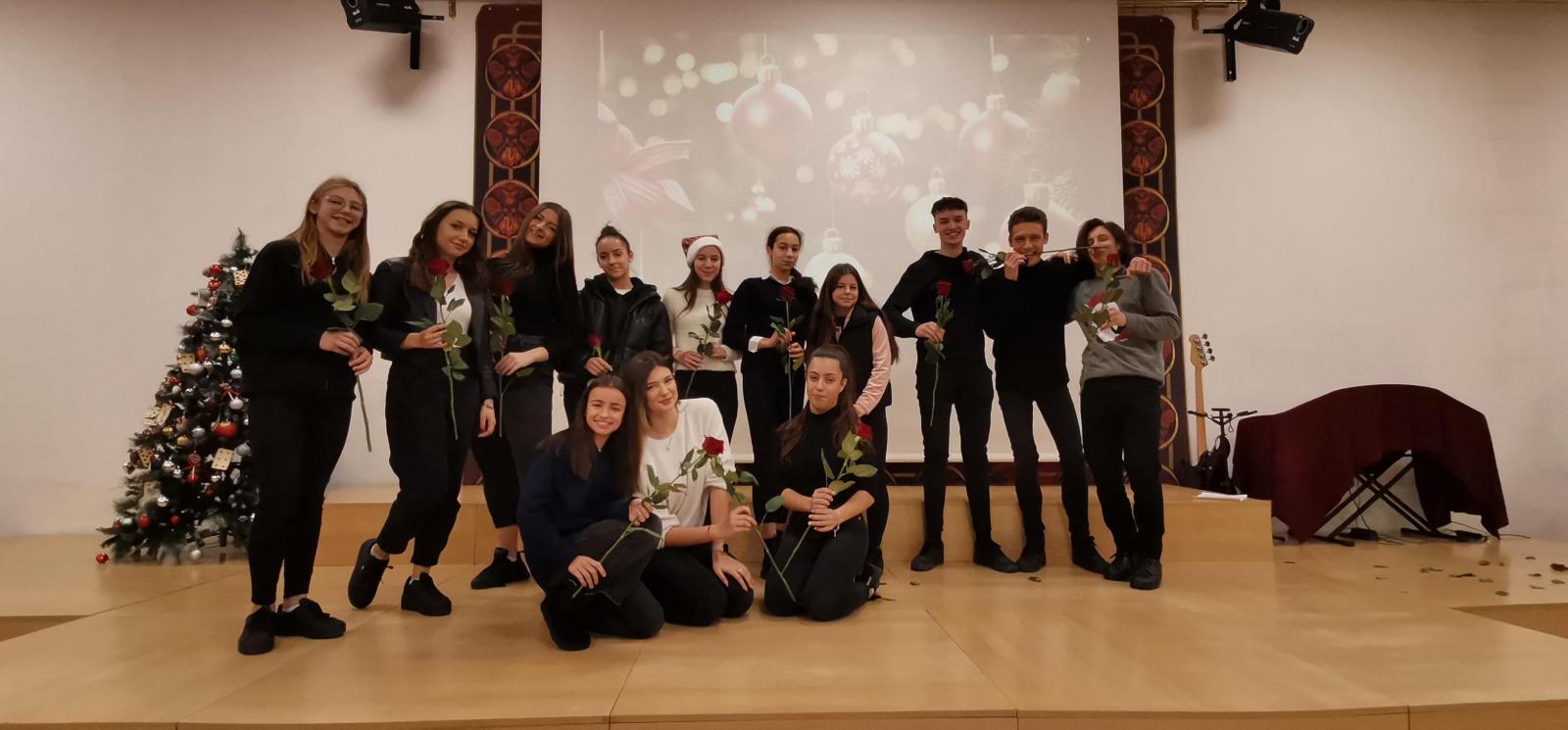 It's Christmas! Inspired by this bright holiday, our students completed their Christmas project. An original Christmas song was created with music by Ivan Tsvetkov from grade 12b and lyrics by Viliana Ivanova from 9a. The song was performed at the Christmas Charity Ball which is traditionally organized just before Christmas. The participants in this creative project were Viliana Ivanova – vocals /9a/, Ivan Tsvetkov – guitar /12b/, Desislava Dobreva – flute /8a/, David Dimitrov – saxophone /10b/, Yuliana Murr – drums /12b/, Dara Dzhanabetska – piano /9a/.
The inspiration for creative performances didn't stop here, though. The original song was used for the choreography of a dance which was filmed and edited by Daniel Borisov /10a/. The graceful and playful ballerinas in the video are Magdalena Hristova /9a/, Dimitra Brainova /9a/, Dara Dzhanabetska /9a/, Monika Yordanova/ 9a/, Lea Popdoncheva /9a/, Kalina Vladimirova /9a/, Raya Marinova /6a/, Elena Angelova /6a/, and Lucia Yankov /6a/.
College teachers also took part in the video. They recorded their greetings in 14 languages, including Hungarian, Polish and Greek.